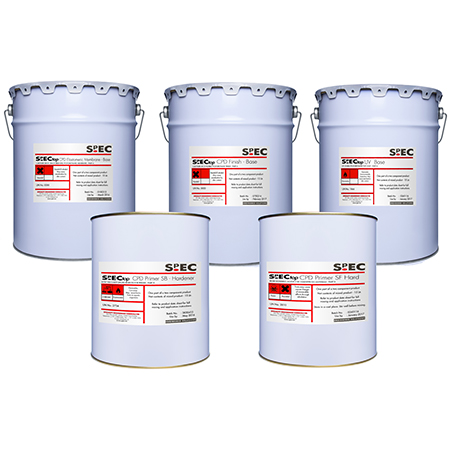 Description
SpECtop CPD Primer SB is a two-part, solvent based low viscosity epoxy resin, for priming concrete surfaces prior to the application of the SpECtop CPD System.
Applications:
SpECtop CPD Primer SB is suitable for providing an excellent bond between cementitious surfaces and the SpECtop CPD System range.
Advantages:
SpECtop CPD Primer SB has low viscosity properties, which enable the material to penetrate the substrate. This penetration and the chemical bond, which forms between the primer and the subsequently applied topping, provides a bond greater than the cohesive strength of the parent concrete.
Properties
Description

Car park deck primer

Attributes

Two-component

Material

Polyurethane

Application

Mix two components




Apply by stiff brush


recommend pairing with SpECtop CPD Finish

Yield

avg. 10-15m2/liter, depends on surface's attributes (see Technical Datasheet)

Packaging

2 drums per package




NET Volume 1.5 liter & 15 liter
Download: